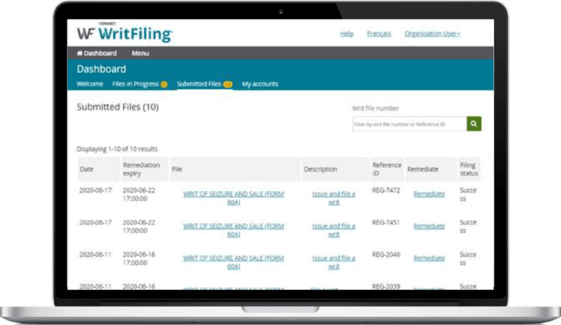 Fast and Secure
Electronic Writ Filing
Issue and file, revise, update, renew, and withdraw a writ of seizure and sale directly from the comfort of your office.
Why WritFiling?
Protect your clients' interests while avoiding the delays of travel, line-ups, courier and traditional mail services by electronically filing and maintaining writs.