New Credit Card Payment Screen in WritFiling
WritFiling users will notice a change when making credit card payments in WritFiling.
When you select Credit Card as your payment method, a Select Payment Option pane will open on the same page, where you can select a saved card in the list, or select New Card to enter the details of a new credit card. To save a card, select the Save Credit Card option before you select Checkout. The card will appear in the list of payment options for next time.
Saved cards can be managed below the payment pane in the Manage Stored Credit Card(s) section.
Note: The Deposit Account payment process remains unchanged.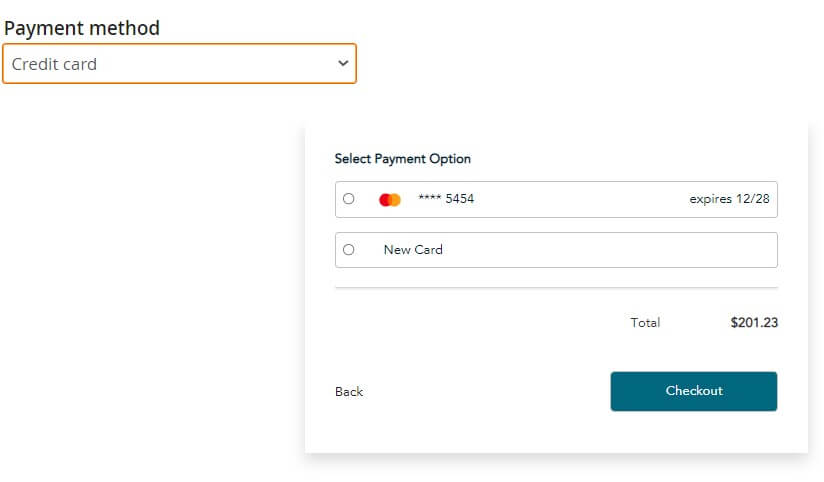 Have questions or need help? Click here.
Kind Regards,
WritFiling | Teranet Inc.